We have chosen core sandwich composite material as the construction medium for our craft. This is often referred to as fibreglass-reinforced plastics, commonly known as FRP or GRP. The fundamental reason for this strategy is that, unlike aluminium structures, which require specialised welding that produces a stress centre at the welds, it allows us to make complex designs without any seams. Vibration from engines and other industrial installations causes stress in aluminium buildings. In this regard, composite structures have no issues.   The whole fuselage and wings are made from carbon fibre core sandwich composite. The recent advances that have taken place in the aerospace field of composite design has been breathtaking as well as revolutionising for our industry. We are now able to take advantage of this technology and incorporate it in our latest designed craft. All carbon fibre hull, deck and fan duct structures are extremely strong but lightweight. We use MAN engines for our larger passenger crafts.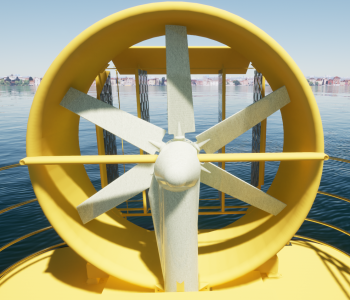 Most builders of hovercraft rely on a third party source to give them the necessary fan data. We have this information at our finger tips. We have developed a program to optimise the fans to offer superior performance which not only applies to lift systems but also includes the propulsion fan/propeller. We have been able to cross check this data with real time testing and it is through this R & D we can offer the end user a highly efficient craft that will out-perform the current competitors in the market as most of them are building 25 year old designs. All of our crafts have much larger fan ducts than our competitors. The larger ducted improves static thrust which consequently reduces fuel consumption as well as noise. This means our craft are faster, more powerful, and economical and they are able to achieve a standing-start to planning speed in a very short time frame.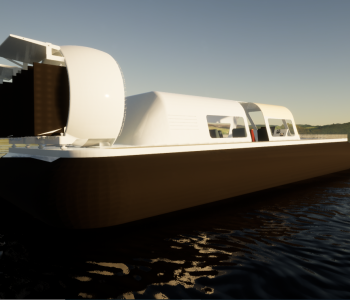 We have developed our own programs that enable us to input a given payload, and calculate the estimated craft thrust-to-weight ratios, resulting in an optimum performance for the new craft. Construction is the next step; our manufacturing facility is tightly and efficiently run and with the new resin-infusion technology, we can offer substantial cost-savings in building the craft. We strive to further improve hovercraft operations and reduce maintenance costs. We are always seeking lighter and more powerful engines; larger, quieter fans and more efficient fan technology to give us the edge on our competitors. We are also capable of rapid prototyping for specific projects and production of complex tooling can be produced using 5 axis routing machines. We can offer laser scanning services to reverse engineer and produce high quality drawings and 3D models from an existing sample.
Click on the link below for a complete list of materials for each component of the craft.